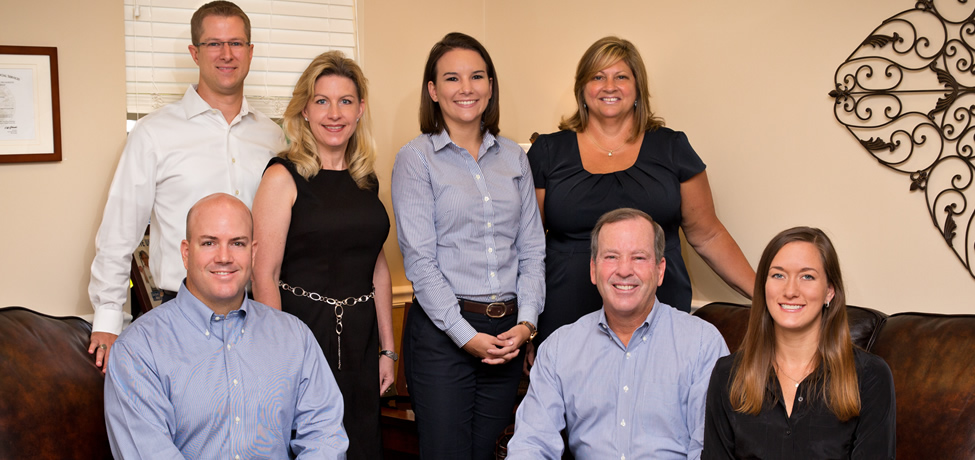 Founded in Fort Myers in January of 1999, Marquis Wealth Management Group is a Registered Investment Advisor specializing in advising high net worth individuals, families, and their businesses in all financial matters. Our principal business includes investment advisory and personalized financial planning services, but we also consult on both personal and business insurance and retirement plans. As an independent company, we have the flexibility to help you meet your every financial need – either through our own professional expertise, or with the assistance of other local professionals.  We maintain close working relationships with several CPA, legal and insurance firms in Southwest Florida.
At Marquis, our team is dedicated to extraordinary client service. We realize the various needs of our clients and work one-on-one with them to develop a plan that is specific to meet their needs and goals. We believe in building and maintaining a long-term relationship with our clients.
Over the past 20 years, the Partners and support team have developed considerable expertise in guiding clients through both planned and unplanned sudden wealth creation events (for example, the sale of a business or real estate assets, an unexpected passing of a loved one, marital divorce, winning the lottery, and/or the receipt of an unexpected inheritance).  It has been our experience that regardless of administrative challenges related to the event itself, the common reaction for the persons involved is one of high emotional stress, and a feeling of "not wanting to make a bad decision" regarding their newfound wealth.  During these times of stress, we guide the client through each decision-making process, and function as "chief coordinator" between the client's various tax, legal, and insurance professionals, to ensure that "the team" is pulling in the same direction for the benefit of the client.
At Marquis, all investment accounts are held in custody with Charles Schwab & Company and/or Fidelity Securities.
Marquis Wealth Management Group specializes in the following:
High Net Worth Individuals/Couples – Our service and client response standards are unparalleled. At Marquis, we realize and understand that you often do not have the time or desire to attend to every detail – we step in to assist or lead as the situation warrants.

Divorced Individuals – Marquis prides itself in meeting the unique and often complicated issues of divorce including review of marital settlement agreements & QDRO's for proper division and transfer of assets, establishing individual accounts and other complex matters associated with divorce.

Separately Managed Accounts – We have access to institutional quality professional investment managers at very attractive fee levels.

Non-Public Securities – Understanding the unique qualities and aspects of privately-held securities such as land trusts, limited partnerships and "Sub-S" corporations.

Concentrated Positions of Specific Stocks – Knowledge of methods available to address the concern of specific stocks in concentrated positions.

Stock Options/Existing Securities – We consult with a tax professional to assess strategies available to the client regarding the exercise of options

Insurance Consulting – We offer unbiased consulting on the acquisition and disposition on all forms of personal and business insurance (life, health, disability, long term care, group coverage for businesses, key person insurance, etc.)